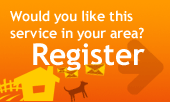 Copyright © 2023
Care 4 Services Pty Ltd

Website
Terms & Conditions
Privacy Policy





BUILDERS CLEANING




As a builder you will find the Builders' Cleaning service from Care 4 Services Pty Ltd fast, thorough and inexpensive.

Being a builder you want to create a breathtaking effect and impress your prospective tenants or buyers to minimise the period of vacancy or possibility of costly disputes. Australian and international research shows that having the vacant premises professionally cleaned - after completing the construction but before the inspection - increases the chances of the client signing the contract on the spot by almost 19%!

You will be surprised to discover how inexpensive the professional Builders' Cleaning service can be. In most cases it is actually more cost effective to employ a professional than to have your own staff do the work - not to mention the difference in result!

Care 4 Services Pty Ltd services both commercial and residential customers across Eastern, Inner West and South metropolitan Sydney.

100% No-Risk Guarantee

We want you to be super pleased, in fact absolutely delighted with every job we do. So every job comes with our ironclad, risk free guarantee.
What does it mean? Simply this: If you aren't happy with our work, we'll return to your premises and re-clean the area for free.
Nothing is more important than your complete and total satisfaction. We stand behind every job 100%.

Would you like to know more? Please contact us.